I picked up a cold that totally knocked me on my butt all week and that's pretty much where I still am.
My gal pal
Jessica at You Are My Color
is coming back today from a week-long work trip...in Las Vegas.
No, her company is not hiring - I already asked her ;)
Jessica was gracious enough to let me guest post for the Nail Files, so
head on over there to check out my tri-color mani tutorial!
A few months ago Holly at
Wicked Chaos
generously gave away an OPI Oz the Great and Powerful mini polish set. I crossed my fingers, toes and eyeballs because I
really
wanted to win this one, not to mention I loved the movie. Wish granted!
The set came with a liquid sand polish and I admit that before trying What Wizardy Is This?, I wasn't a fan of textured polish. I have seen the light and now I LOVE them! Not to mention chips are easily covered and non-noticeable. I love this particular color and the gold undertones, although my Lover said it looked like baby diarrhea. Alriiighty then!
Glints of Glinda (pictured below) looked like a pretty nude in the bottle but it didn't look so great on me. It blended with my skin tone too well and was super sheer. I added some glitter to make it pop but this one just fell flat. What do you think?
Linking Up With: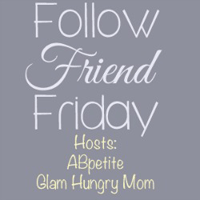 Have a great weekend!